We sell a wide variety of decorative glazes which are the best in the market. To keep high standards of quality and taste, we check all our products on par with several industry parameters likes:
Richness of flavour
High quality
Smoothness and flowing characteristics
Retention on cream surface
Taste
Aroma
Glossy finish.
Some of the available flavours are given below:
NEUTRAL GLAZE
Mirror Glaze Neutral is a ready-to-use neutral, cold process, non-setting glaze. It is used as a glaze on cream and sponge cakes. This product is applied to give a glossy shine to the finished product. Fruit and color may be added.

CHOCOLATE GLAZE
Chocolate flavoured glaze is a delicious chocolate spread, a superior glaze, a delighted topping and ultimate choice for choco-fudge, truffle and mousse for connoisseurs.
STRAWBERRY GLAZE
A most sought-after decorative glaze is the strawberry glaze as it gives a very charming and adorable look to the surface of cake and pastries. The product tastes very close to the real strawberry fruit, so the appearance as well as mouth-feel is great.
LEMON GLAZE
Lemon glaze in one of the more popular choices for pound cake and bundt cake. The citrus balances the sweetness of the sugar in the glaze and in the cake.
KIWI GLAZE
Kiwi Glaze has a kiwi flavour and is used for the decoration of cakes, tarts, fruits and other types of baked goods.
ORANGE GLAZE
Our Orange Glaze is employed in cake and ice cream decoration and wherever the demand is for adding distinct orange flavour to the delectable food or desserts.
BLUE BERRY GLAZE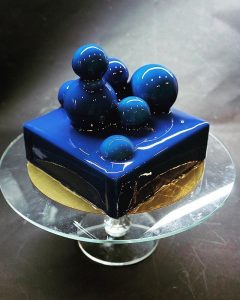 We are a renowned manufacturer and exporter of mouth-watering blue berry glaze that is widely used for cakes and tarts and ice-creams.
MANGO GLAZE
Our Mango Glaze is the answer to all your mango cake topping problems. It is a frill free, solution which makes cakes and desserts a shiny, glittery and immaculately designed piece of art. Now make your offerings more appealing and yummilicious.
BLACK CURRENT GLAZE
Buy the finest Black Current glaze at cost-effective prices from us! We are counted among the premier manufacturers, trader and wholesaler of Black Current Glazes.
BLUE RIVER GLAZE
Our methodical and thoughtful ways to bring forth Blue River Glaze of supreme quality for the market have made us secure trust and faith of many buyers.
PINEAPPLE GLAZE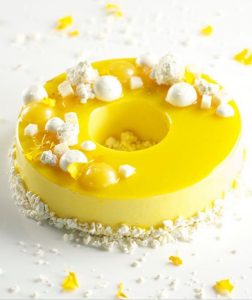 We have gained immense recognition in this domain by offering premium quality Pineapple Decorative Glaze. It is used to keep the pineapple fresh in bakery products and used on the top of the cakes.
WHITE MIRROR GLAZE
Since our establishment, we have become a well-known manufacturer, importer, distributer and supplier of White Mirror Decorative Glaze. This is extensively used in bakeries.
BUTTERSCOTCH GLAZE
If looking for Butterscotch Glaze that tastes so like the yummiest butterscotch, then consider no other product than our premium Glaze. We are one of the best manufacturers, trader and wholesaler of all types of Cooking Glazes in Delhi.
SILVER GLITTER GLAZE
This produces a brilliant shiny silver glaze on cakes and frozen desserts. It is simple to use and provides sparkling results with a clear glaze and shiny silver glitter.
GOLDEN GLITTER GLAZE
Mirror Glaze infused with edible gold glitter. It has a yellow glaze with shiny gold finish to the cake topping and is ideal for wedding cakes and special cake decorations.
All the above glazes are available in containers of various quantities.
*All pastry images on this page are taken for only display purpose from https://in.pinterest.com