COLA LIQUID FLAVOR
Our refreshing Cola E-Liquid really does make for a great vape. No fizz, no calories, but every bit like your favourite cola brands. There's a reason this is such a popular e-juice – it just tastes so good.
MANGO LIQUID FLAVOR
The tender and sweet flesh of a juicy ripe mango is a taste so delightful that you will want to break out and dance. One taste of this e-juice and you won't even need tango lessons; the deliciousness of this flavor will make your feet and body move in all of the right ways.
ORANGE LIQUID FLAVOR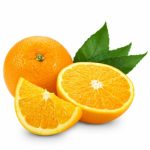 The brightness and flavor of a juicy orange is unmatched, until now. Our orange crush flavor is guaranteed to make you smitten. It is perfect for the morning or for a midday burst of sunshine in vapor. Our e-juice features every drop of this delicious ripe flavor with everything but the pulp.
PINEAPPLE LIQUID FLAVOR
Pineapple Fruity E Liquid. It took more than 20 attempts to formulate a Pineapple that was satisfactory for us. Sweet ripened Pineapple flavored e juice makes this great all day vape. This is the best Pineapple flavored e liquid on the market, period. When it comes to e liquids with nicotine or zero nicotine e liquid, Smoking Vapor has you covered with everything you need for e cigarette liquid refills or if you just want some of the best e liquid flavors.